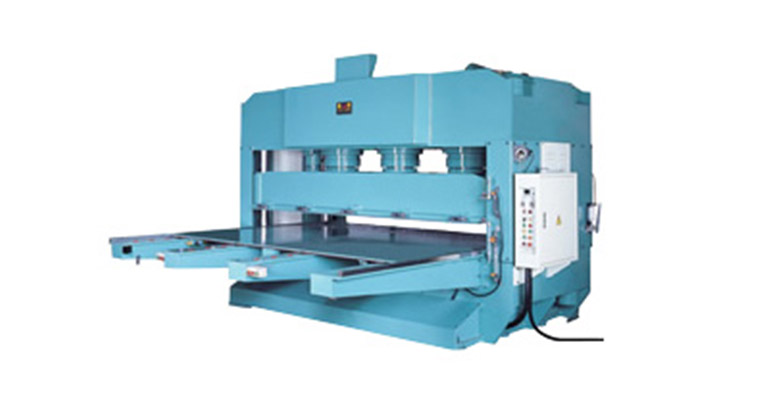 CSS-806F
Giant-Force Hydraulic Automatic-Feeding Cutting Machine
FEATURES
This machine which is designed exclusively for large products with degree of high difficulty, with its adroit material cutting help enhance the capacity quality and the noise-free design improve the working environment.
Working with five-column oil cylinder and four-column ultra strength steel pole to enforce the press synchronously as well as to bring out a degree of plane accuracy and high stable pressure that may help reduce the wear and tear of the cutting board and cutting tool, along with clear angles, this cutting machine is one product characterized with its extraordinary strength and durability that is worthy of your trust.
High precision cutting-depth pressure adjuster.
The mechanical structure is made by high-tension steel plate that would never make any deformity after gong through the stress relieving.
A protective device installed in the front side of the operating table can secure an operation safe.
A precise cutting board rotary-disc device can make reduce the wear and tear of the cutting board.
APPLICABLE MATERIAL
Suitable for each type of formed cutting such as EVA foaming, footwear, automobile mattress, split tiles, plastic tiles of floor, and oil seal, etc., while it works perfect to large products and items as well.